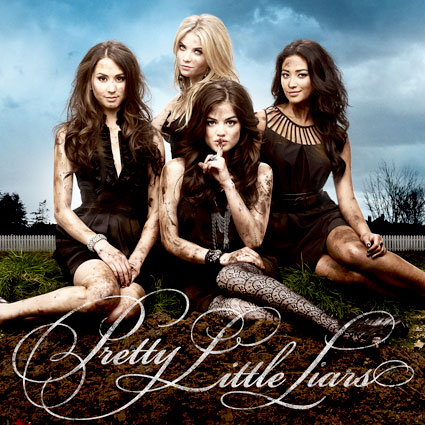 "The past will haunt you."
Those lines weren't true enough for the characters of a new novel turned series showing on ABC called "Pretty Little Liars". Not until someone who knows their secrets died. Basing from it's poster, I'm expecting a Gossip Girl/90210/The O.C. kind of series. I was totally wrong. Though it has a hint of being a teen series, the ideal genre perhaps would be "mystery" and "suspense".
After watching the pilot episode, it left me wanting for more, which is usually a good thing. Aside from it's stunning soundtrack that includes tracks from 3OH!3, The Fray, Colbie Calliat and Ornelia, Pretty Little Liars also tackles family issues, sexuality and teen issues all mixed into one cliff-hanging series.
Bottom line, I'll keep watching this.